How to speed up Chrome? 3 ways to speed up Google Chrome.
Google Chrome browser is the most commonly used web browser in the world. And the sole, simple reason for it being so widely used, is it's speed. You get the best browsing experience you can find on a web browser; sleek, fast-loading webpages, and highly customizable. Google worked really hard in making Chrome the way it is and if your Chrome browser is slowing down, it's probably not a bug. Unnecessary plugins, extensions or browsing history could be plausible causes. Let us give you 3 easy tips on how to speed up chrome.
Tips to Speed up Chrome
1. Clear browsing history.
Chrome stores all  your browsing history and URLs as you browse and over time, and stores them all in a local cache on your computer so that you can access them right away next time instead of having to go through the trouble of searching for them online. But once your local cache becomes significantly large, it slows Chrome down.
So, it is recommended to clear browsing history at this point in order to speed up the browser. In case you don't want to delete the entire history for privacy reasons and want to delete a few select URLs instead, there is a way to do that too.
Clearing the entire history
On the right end of the search toolbar where you type URLs to search for, there is a black 3-bar stack. 

. Click on it. A drop-down menu opens. Near the bottom of the menu, you'll find 'Settings'. Click it.
A separate settings tab will open up. On the left corner, you have three menus titles. One of them says 'History'. Click on it.
Note: Alternately, you can get to History quicker by pressing Ctrl+H on your keyboard. On a Mac, its Command+H keys.
Click on the 'Clear all browsing data..' bar on top. A pop-up window will appear asking you what time frame of the database it should clear and also whether it should delete cookies, saved passwords and Autofill forms. Select the items that you want to delete and leave out the ones you want to keep. Choose the time frame and select 'Clear browsing data'.
Clearing selected items from browsing history
If there's specific items you want to delete, back in the history tab, there is a list of checkboxex to the left of their corresponding URLs. select the ones you want to delete and click on 'Remove selected items' bar up top, beside 'Clear all browsing data..'.
A confirmation dialog box appears. Click Remove to remove the selected URLs from your browsing history database.
Clearing Chrome thumbnails
Chrome also stores thumbnails on the New Tab page which contain thumbnails from your browsing history. You can delete any of them by hovering over it and an X icon appears on the top right corner of the thumbnail. Click on it and the thumbnail will be deleted.
2. Disable Plugins
Chrome initially has plugins to support Flash, Java, etc. Some of them are important while others, not so much. And they can be deleted. To do this, first type "about:plugins" in the search bar up top. A list of installed plugins will appear along with options to manipulate them. Find the plugins you don't need and click on 'Disable'.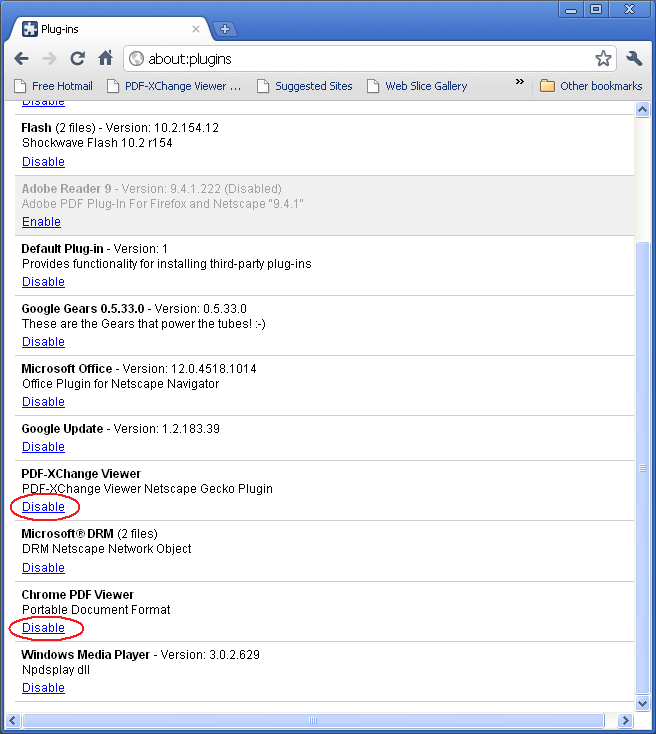 Note: Plugins cannot be deleted, only disabled. However, you CAN delete plugins that were installed as part of a third party extension you installed on Chrome. To do this, all you have to do is delete the extension.
3. Disable Extensions
Extensions add functionality and extra features to Chrome. But unneccessary extensions can slow it down. So, removing them is highly recommended in order to make your browsing experience smoother and uninterrupted. Extensions can be in the from of Chrome Apps or icons to the right on the search bar. These can be disabled by right clicking on them and selecting "Remove from Chrome".
Alternately, you canclick on the 3-bar stack on the top right 

. On the dropdown menu select More Tools->Extensions.
The extensions tab opens up.
If there is any extension you want to disable, uncheck the checkbox next to the 'Enable' icon and if you want to delete one, click on the trash can icon next to it and in the pop-up, select 'Remove'.
Thanks for reading through our article, Delete, How to speed up Google Chrome? 3 ways to speed up Chrome. If you've enjoyed this, you could give us a thumbs up by sharing this on your favourite social network. That would help us out a lot. Got something to say? We'll be hanging out in the comments section below. And if there's any query you have or any topic you want our opinion on, our experts can be found in the 'Contact Us' section up top. Have a great day ahead. Cheers!
Get Latest Updates To Mailbox
Join our mailing list to receive the latest news and updates from our team. We send you all the latest health tips, technology tips and many other awesome tips.