Should You Upgrade To IPhone 6 (Or) 6S ?
Apple has been making some of the best smartphones in the world for a while now and their sales statistics stand as more than enough proof of their top-notch quality and customer satisfaction. Last year, they took the world by storm with the launch of the iPhone 6. Serenading customers with their technological advancements and their innovations is very common to Apple but in this time, they took it to whole different level, with the iPhone 6s. Let's take a closer look at Apple's answer to all its rivals, the beastly 6s.
Upgrade To IPhone 6 (Or) 6S ?
Here we will discuss all the new latest features of iPhone 6s so that you can decide whether to upgrade to iPhone 6s (or) 6s plus. Let me start off by saying that the biggest changes that come with the 6s are all inside the device, rather than the outside. There's a new processor, new camera, a new tap-tic engine and software.
Talking about software, the new proactive assistant Siri has a boatload of functionality now in iOS 9 and some of the minor bugs found in iOS9 have been fixed in the recent releases of iOS 9.0.1 and iOS 9.0.2.
Apple has officially announced the new iOS 9.1 Update which will also will be released in October and will come with a lot of bug fixes and extra features.
https://youtu.be/cSTEB8cdQwo
Design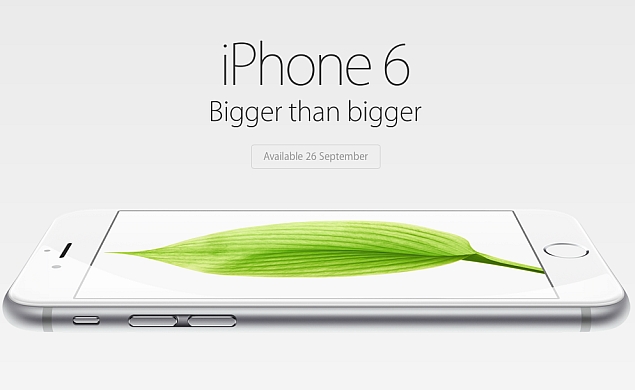 Not much has changed in terms of looks, on the iPhone 6s, and it still has the same ergonomics that'd be familiar to iPhone 6 users. The only way you can tell its a 6s is if it has an s on the back along with other environment related logos and info. The s, to me, seems a little misplaced, because I feel that the 6s should have some visual impression to make it stand out from the 6. And it does. The 6s has a exclusive color option, rose gold. I anticipate the rose gold color will be a huge hit and 6s customers will go for the rose gold 6s because puts out the impression that it is a 6s. In case you're wondering why 'rose' 'gold', well, rose gold is actually a blend of rose and gold color. So, it gives a subtle impression of golden pink but you can only see the pink in certain light conditions and only at certain angles. Coming to the body, the exterior of the phone is a 7000 series aluminium uni-body and retains the same looks as the 6, the difference being that this new aluminium can withstand intense amounts of pressure. A famous YouTube Channel, Unbox Therapy tested the aluminium under conditions of increasing pressure and the results were a lot better than expected. Bend-gate is just a myth to the iPhone 6s.
Also Read :- One Plus 2 Review – Flagship Killer ?
Now, the iPhone 6s weighs 143 grams, just a little heavier than the 6 and to be blunt, its a little bit wider, a little bit heavier and a little bit better to hold because the added weight gives you a feeling that it's sturdier. The rounded corners and the aluminium design makes the phone super slippery. So, I'd recommend you get a skin or a case, in case you're insecure every time you're holding it. The 6s' camera has a little bump that sticks out of the back so it wobbles a bit if you if place it, facing up on a flat surface and tap the top right corner of the phone, otherwise, it's no big deal.
Both the front of the phone and the camera are covered with sapphire glass which is, if you have experienced the 6, super strong and can hold up well against minor bumps and falls. If you really want to enjoy the beauty and elegance of the 6s' design, I suggest you get a skin, not a case, because that would ruin the look AND cover that otherwise, brilliant looking bezel.
Touch-id
Apple's touch id has only gotten better with time and the touch-id on the 6s is blazing fast. It unlocks no sooner than your finger touching the sensor. This is really good for productivity but its so fast, you won't even have time to see the notifications before the screen unlocks. I usually read notifications right on the lock screen and prefer it that way, but frankly, I'm quite pleased with this change.
Display
The 6s comes with a 1334×750 IPS display which is Apple's Retina display and has 326ppi. Colours are crisp, viewing angles are brilliant and you get fairly good visibility in sunlight. But the main attraction is what's under the display.
Apple have patented a new technology called 3d touch, which essentially is force touch, but with a new sensing technology called taptic feedback which senses the different levels of pressure of touch and performs various operations in response to it. This is a fairly new piece of technology and will take a little time getting used to.
Apple say they've come up with something called 'Peek' and 'Pop', meaning if you apply just a little bit more pressure when you click and hold a link or an app, a small window pops up and if you press harder, the window becomes larger to take up the whole screen. This is just an application of pop-up menus but a brilliant one, nonetheless, and I believe it will become very common in the future. 3D touch, for now, works only on the default iOS applications from Apple, like the phone app, camera, maps, etc. Third-party developers will take advantage of 3d touch soon but it will be a while before all the iOS apps incorporate 3d touch into them, and frankly, iPhone 7 might be out by then. But it will be interesting to see how 3d touch turns out in the coming days.
iOS9 and Performance
The 6s boasts Apple's new A9 chip with an embedded M9 motion coprocessor and has 2 gigs of RAM which is coming as quite a relief to Apple customers because the increased RAM allows a lot more apps. Now, the A9 processor is dual-core but trust me when I say this. It's fast. Very fast. Mind-bogglingly fast. The A9 chip is the secret reason behind iOS 9's buttery smooth transitions and the  slick and lag-free performance that iOS 9 offers. Geek bench scores show the 6s goes head-to-head with the likes of laptops so it's probably by far, the best smartphone processor. iOS 9 itself is a significant overhaul of iOS 8 and brings new capabilities to Siri and animations and comes with a power saving mode, which will be necessary because the 6s only packs a 1715mah battery which is the only downside because it barely gets you through a day of decent usage.
Camera
The iPhones have always been the go-to devices for good cameras and have always out-shone competition over the years, and always have some of the best technology built into them. The 6s camera has had a bump up to 12 megapixels over the iPhone 6's 8 megapixels and picture quality doesn't change so much between the two. The 6s, though, has a slightly better color reproduction and does fairly better in low light conditions, but it still doesn't come with Optical image stabilisation like the iPhone 6s Plus and the 6 Plus, so if you're into video recording, get a 6s plus because it has the best smartphone camera right now. This front camera is the most significant change in the 6s as it's a 5 megapixel sensor and the6s comes with something called retina flash. What this is, is basically the phone's display, which lights up as a flash when you're taking selfies. It's performance is commendable but make sure you're not too close to the camera as your photo would come out over-saturated due to the excessive lighting on your face.
The camera resolution change opens up its ability to take 4k videos which take up insane amounts of space but are brilliant, as expected.
Apple also debuted something called Live Photo which is captures 1.5 seconds leading up to a photo and 1.5 seconds after. So, it's basically a gif, and takes up the space of two photos. Live photos, as Apple advertised in their live event, are cool for keeping as lock screens but take a bit of practise to get the hang of.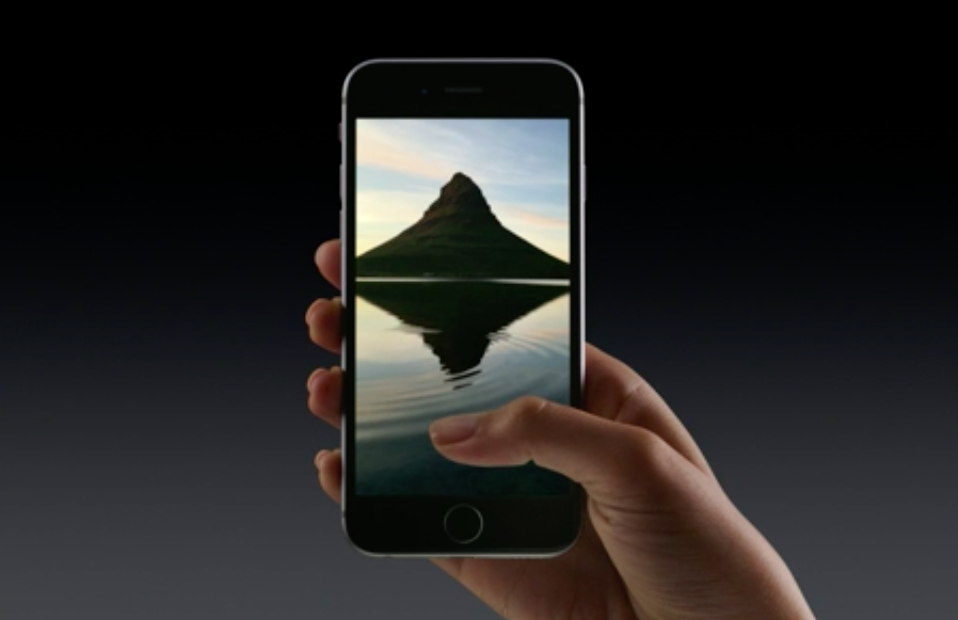 Storage and Pricing
The 6s has three storage options with no expandable storage; 16GB, 64GB and 128GB. 16GB? Seriously? With 4k and iOS 9 and live photos and stuff? Apple really should stop making 16GB variants, and honestly, everyone else too. It's 2015, 16Gb just isn't enough these days, and I believe 32GB should become the standard. I'd opt for 64GB because it's perfect. Talking about pricing, Apple have always been offering the iPhones at high prices, so its not a big surprise that the 6s starts at Rs. 72,000, off contract (expected) in India. The 6s will be on sale in Apple outlets across the US from 16.10.2015.
Final Verdict
All said and done, the iPhone 6s is hands down, one of the best smartphones in the market right now and has some of the best features you'll find. If you don't have any problem with your budget then you can go for iPhone 6s and if you are an iPhone 6 owner, then I recommend you that wait till the next release because, iPhone 6s is just a minor upgrade from the iPhone 6 which is a brilliant smartphone, still.
We'd love to know what you think of Apple's new iPhone, so if there's a feature that you like or don't like, comment in the comments section down below. Also, we'd love to hear from you, in the Contact Us section up top, or write to us if you have any queries or if you want to see a review on any other device you like. Cheers.
Get Latest Updates To Mailbox
Join our mailing list to receive the latest news and updates from our team. We send you all the latest health tips, technology tips and many other awesome tips.